Search Gloryland Gospel



---
As we continue to thank God for allowing us to see another year let us remember to pray for the entire gospel music industry. It is the prayer of Gloryland Gospel that each and every artist presented throughout this year, and who continue to proclaim the Word of our Lord and Savior in song, will sincerely seek God in every action throughout the year. Below you will find the latest in Gospel Quartet Industry News.
*****
*****
December 17, 2016
Celebration of Life Services & Musical for Willie Joe Ligon..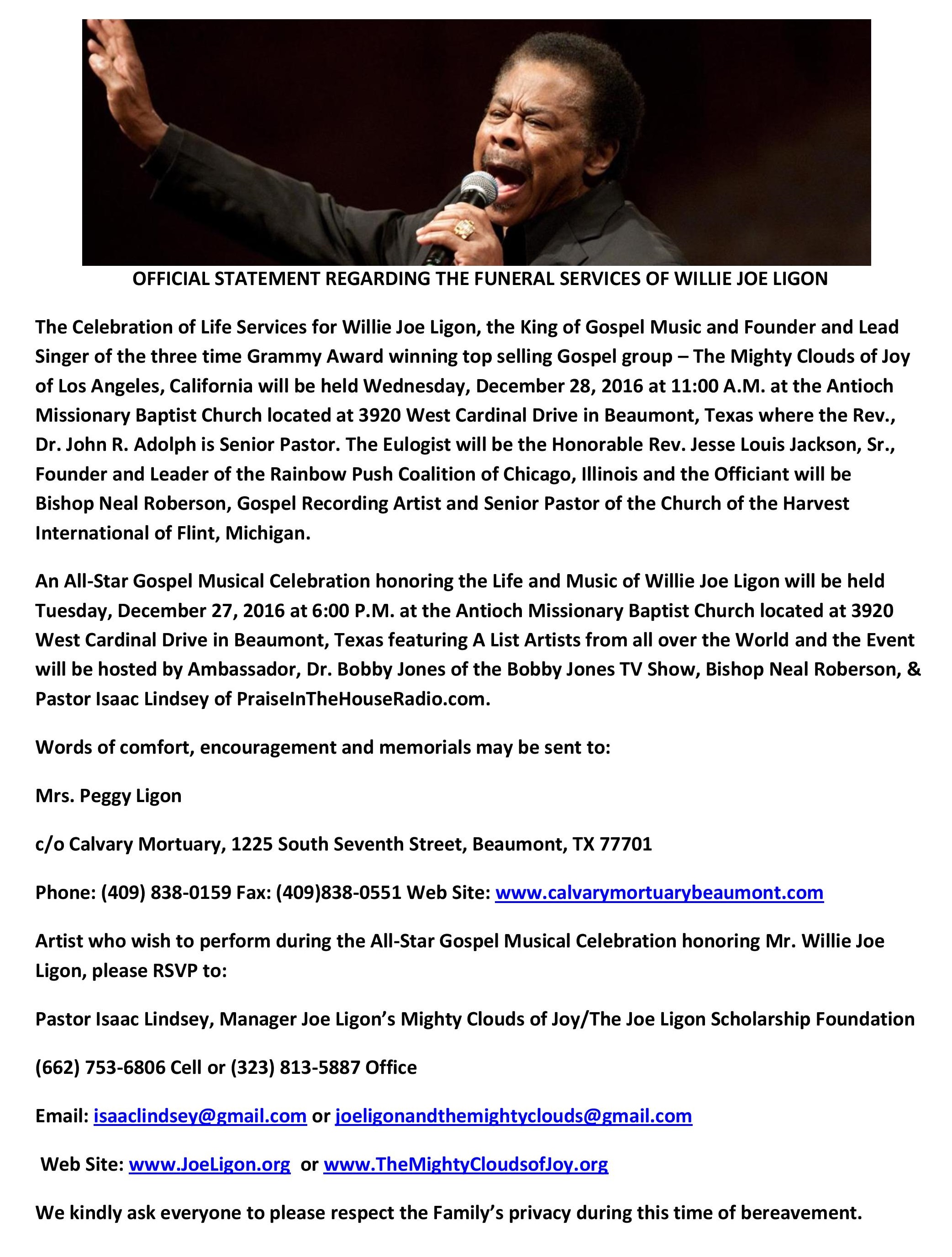 *****
December 12, 2016
Our hearts are sadden because of the passing of our friend and one of, if not the greatest, gospel singer, Joe Ligon of The Mighty Clouds Of Joy. We rejoice in knowing that through the music he left us, his voice "will never old." As a tribute to the legacy of Joe Ligon, listen to a special broadcast featuring many of the songs of The Mighty Clouds Of Joy all this week (December 12 – 16) at Gloryland Gospel Radio.
*****
December 11, 2016