As we continue to thank God for allowing us to see another year let us remember to pray for the entire gospel music industry. It is the prayer of Gloryland Gospel that each and every artist presented throughout this year, and who continue to proclaim the Word of our Lord and Savior in song, will sincerely seek God in every action throughout the year. Below you will find the latest in Gospel Quartet Industry News.
*****
*****
July 13, 2016
ECKO RECORDS PRESS RELEASE

For immediate release:

Ecko Records & Center Stage Gospel TV will provide sponsorship to the Gospel Music Workshop of America via the Quartet Division and Gospel Announcers Guild for the 2016 GMWA Convention.

We invite all radio announcers and media professionals to attend the Ecko Records & Center Stage Gospel TV Afternoon Showcase, which will take place on Wednesday July 27th, 2016 4:00pm to 6:00pm in the Birmingham Jefferson Convention Complex - "BJCC", 2100 Richard Arrington Jr. Blvd. N, Birmingham, AL 35203 - Meeting Rooms N &O.

The showcase will feature Ecko Recording Artists

George Dean & G4
The Echoaires
Patrick Hollis & United
The Legendary Lighthouse Gospel Singers
The Eternal Light Singers

Ecko Records and is proud to work in cooperation with the nation's largest group of Gospel media professionals, the prestigious Gospel Announcers Guild, and to participate in the 2016 GMWA Convention. We hope to see you there!
*****
July 08, 2016
Rachel M. Jones And God's Favor just released their newest project tilted In Your Presence. This sophomore project is sure to garner the group attention for all over the globe. Listen to the entire CD during our Female Gospel Music Broadcast starting on July 14.
*****
July 05, 2016
Just received the new single "He Laid His Hands On Me" by Jessie Scoggins, Jr. & The Brothers In Christ. You need to get 'your hands' on this one. It is a great song. Listen to the single during our New Music Broadcast beginning on July 11.
*****
July 04, 2016
Happy 4th Of July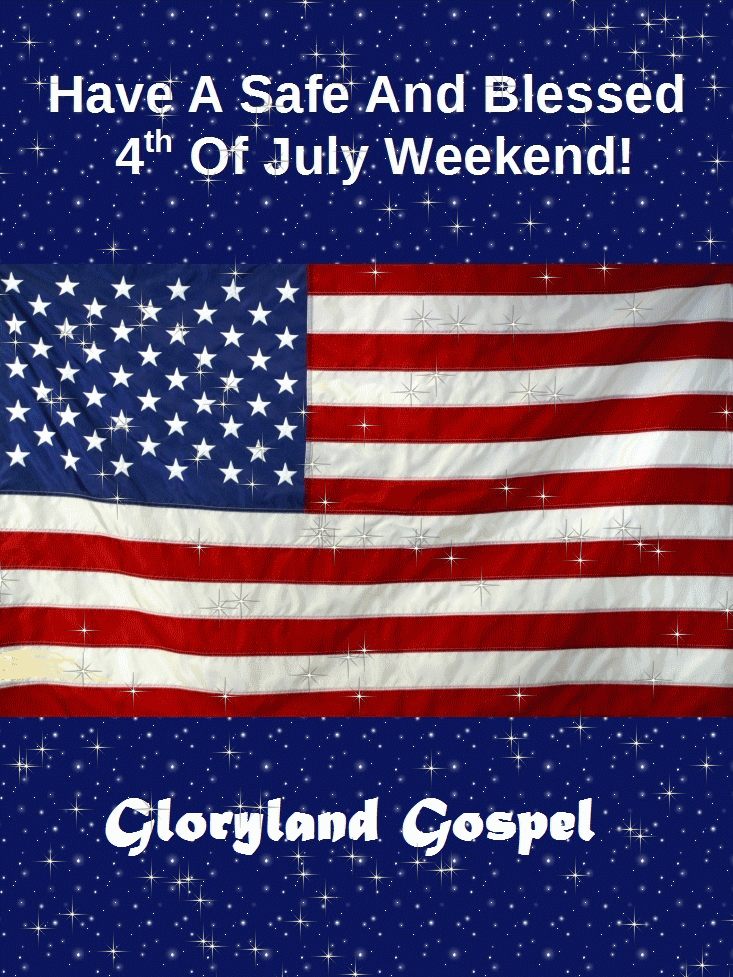 *****
July 01, 2016
One of the major Gospel Quartet event for July is the 51st Anniversary of Doc McKenzie & The Hi-Lites. The Anniversary Program this year will be held in three (3) cities. Visit the group's website for the lineup and the cities.
*****
July 01, 2016
July is here. There have been a lot of activities relating to quartet gospel during the past six (6) months. There have been lots of gospel quartet concerts. And, sadly, there have been many deaths in the quartet gospel community.

But, it is reassuring to know that God is still in charge. And, knowing that will allow us to move forward into the next six (6) months of 2016 and enjoying great gospel quartet music along the way.
*****
June 28, 2016
Pastor Shirley Caesar receives a Star on the Hollywood Walk Of Fame.
*****
June 01, 2016
The Voices Of Harmony Of Brooklyn, NY were 'a force to be reckoned with' in the 60s and 70s. They were known for their tight harmony background. Thanks to Clarence Connor, one of the lead singers for the group, along with collector John Glassburner, we were able to get our hands on the songs from 2-45s released by the group. Listen to the songs during the Quartet Mix broadcast at Gloryland Gospel Quartet Radio. And, read more about this group at Gloryland Gospel Blog.
*****
June 01, 2016
In recognition of Black Music Month, Gloryland Gospel will feature special broadcasts throughout the month. From June 17 to June 19, we will air an all MCG Records broadcast at Gloryland Gospel Quartet Radio. We will feature songs from the Golden Era of Gospel Music from June 11 to June 20 at Gloryland Gospel Radio. And, we will air music from independents and small labels from June 20 to 22 at Gloryland Gospel Special Gospel Quartet Music Radio broadcast.
*****
June 01, 2016
"Spurred by the songwriter and record producer Kenny Gamble, President Jimmy Carter in 1979 designated June as Black Music Month." Thus, June has become the designated month to celebrate the rich history of Black Music. This is the month the nation has set aside to place emphasis on the history, artistry and culture of Black Music. Well, for those that visit this site you know that here each month we celebrate the history, artistry and culture of traditional gospel quartet music. We do, however, encourage each of you to take the time this month and tell others (particularly young people) about the music and artists that make up the gospel quartet genre.
*****
May 25, 2016
"Come On Children" is a recently released single by Minster Robert Johnson out of Miami, Florida. Minister Johnson is not only a vocalist, but also a great musician. Listen to the single during our Quartet Mix this month and our New Music Broadcast in June.
*****
May 8, 2016
HAPPY MOTHER'S DAY!
*****
May 3, 2016
The group Bless-Ed of Appling, GA, formally released their debut CD titled Stronger. The project consist of 10 songs that will have you rejoicing and having an awesome praise and worship experience with these ladies. The group will celebrate their 16th Anniversary on May 15, 2016. Check out the group and the project at www.Bless-Ed.com.
*****
May 1, 2016
May will be another exciting month for gospel quartet fans. There are many gospel quartet events occurring around the country this month. There are a numerous Mother's Day programs scheduled for the Mother's Day Weekend. In addition to these events, many groups around the country are celebrating their anniversary this month. There is no shortage of activities for those desiring to attend a Gospel Quartet song service this month.
*****
April 26, 2016
MALACO has released a new single on Roy and Revelation. It is titled "Will You Be Ready." If you liked the group's song "Thank You," you will surely enjoy "Will You Be Ready."
*****
April 1, 2016
Let's Celebrate! Gospel Promoter, Record Label Owner, Radio Angel, Gospel Historian, and all around outstanding gentleman, DEACON SHUMPERT WATTS, will celebrate his birthday on Saturday, April 2, 2016, with a gala event in Atlanta, GA. Happy Birthday Deac!